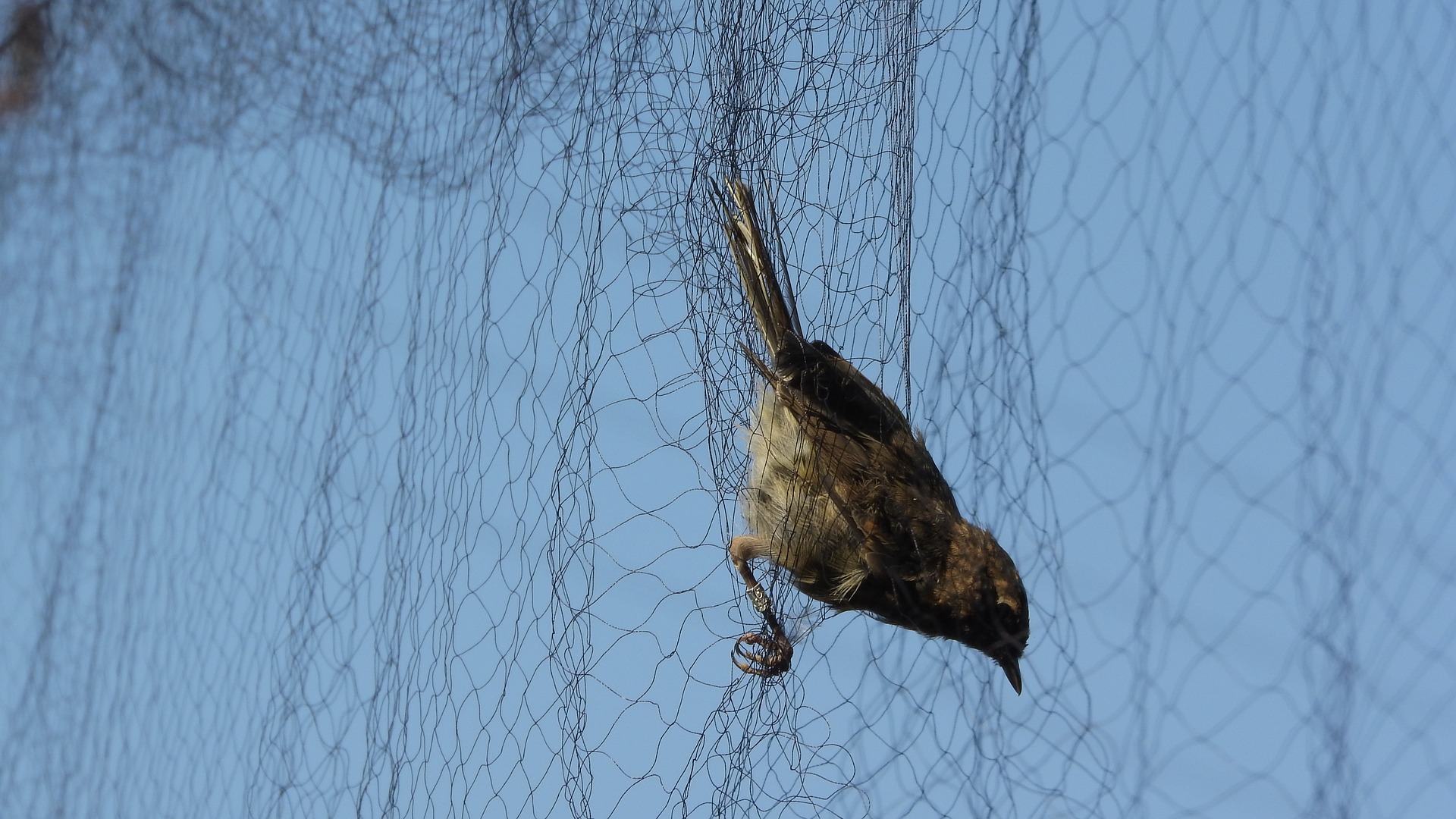 27 Oct 2020 | Apex Environmental Services (UK) Ltd
Birds can be pleasant to watch when there are one or two but when you find that your property, business premises or even the movement of people within a complex poses a health and safety or logistical challenge then it's no longer an option to hope that the nuisance birds move away. Birds are opportunists who once settled in a location have no need nor intention of moving on. Shooing, shouting and sounding a klaxon to persuade them to relocate are wonderful ways to exert energy but they yield little, if any, satisfactory results. You require professional assistance, a comprehensive survey and a tried and tested anti bird system that delivers long term.
It's a battle of wills between humans and the birds and there isn't a one size fits all answer. There are five hundred and seventy four species of birds in the U.K. according to the R.S.P.B and Apex Bird Control has a range of effective measures tailored to the bird species that we are deterring. The anti bird systems in our cutting edge range provide an efficient and lasting return to normality at a competitive fee.
You may not welcome the cost of pest bird removal systems but the ramifications of inaction, including loss of health, injury, secondary pest control issues and an increase to property maintenance charges mean that you need our help as soon as possible to offset future problems. We always recommend the best anti bird system for your problem with reference to budget, materials, suitability and quantity so that your issue is resolved safely and efficiently. There are stringent laws in place regarding bird control measures, for example some species are protected and so we would always advise that expert assistance is sought so that you are free to enjoy confidence that all requirements are being met in the right way.
Always use a British Pest Control Association member, which we are.
Which anti bird systems are available for installation at your property or location?
Netting.
Mesh.
Spikes.
Post and wire systems.
We also manage hawking and bird scaring procedures.
Below, we explain to you what each of the installations features, without the jargon.
Anti bird netting systems
Gulls, starlings, sparrows and pigeons are most common as pests in towns, cities and coastal locations. In more rural settings, they can wreak havoc with crops. Pest birds can be a menace to businesses, enjoyment of outdoor spaces and dining al fresco. For every attraction there must be a repellent and problematic as birds are, it is not impossible to treat the majority of cases with an anti bird netting system. You may wonder how a length of netting can dissuade an invasion of hungry or meddlesome birds but netting is a tried and tested treatment that you can rely on. Our anti bird netting is made from polyethylene, is discreet, strong and available in a range of colour options and gauges. It has been technically designed to the highest industry specifications and delivers optimum results in 19mm, 50mm and 75mm gauges. The gauge used is determined by the species. You can have a permanent installation or a removable one. Whatever the size or shape of your space, the flexibility of netting lends itself to being fitted over almost any expanse or nesting space. Rest assured that installations are resistant to the elements so a permanent system will endure.
Vitally, the anti bird netting systems pose no threat to the bird's safety whilst it deters them from entering your environment.
Anti bird mesh systems
Again, you can choose a permanent or temporary installation utilising clamps of an anti bird mesh system and bespoke solutions are available so wherever the infestation occurs, mesh could provide your most satisfactory option.
Large spaces benefit from these systems, think of bridges or footpaths which have high pedestrian usage. Roosting birds can be displaced with mesh as it offers a humane but unbreakable deterrent. The mesh, like netting, is available in a range of colour options to work within the environment and it efficiently tackles all bird species and volumes.
Anti bird spike systems
These may sound dangerous to the birds but they are as humane as netting and mesh. The spikes aren't intended to impale but to nudge the birds away from a space with their blunt ends. A few attempts at accessing a window sill or potential roosting position met with a gentle but effective repellent means that a bird reconsiders its initial determination to grace a spot. It flies off to find one that taxes its energies less. The spike systems are practical for low to medium volume infestations and are much more effective than simply trying to shoo the birds away. Our cost effective spike solutions feature no maintenance self adhesive plastic bases and diagonal spike systems which overhang ledges to stop the birds progress towards its chosen nesting location. The blunted end spikes are corrosion and rust resistant, long lasting and are of high quality stainless steel. They will work hard for a pleasing amount of years.
Post and wire systems
We consider these systems to be the most discreet of our options and they prove ideal for preventing birds from perching or nesting on flat surfaces including window sills, signs and ledges. Wires that act as barriers are fixed between posts to repel the nuisance birds. Equally as humane as the other control methods mentioned here, the system ensures that birds cannot find access and settle stubbornly. Don't worry about unsightly damage to the building; we can either glue or screw installations in place and you have the flexibility to enjoy a temporary or permanent solution at any height with the post and wire anti bird system.
Produced by industry experts to the highest specifications, the installations are anti-corrosive, strong and enduring.
Remember that attractions including forgotten table or ground crumbs, open refuse bags, overflowing bins, bird tables and open doors to food preparation areas are sufficiently alluring to birds.

Talk to Apex Bird Control Today
Protecting your buildings from birds requires a bespoke solution. The architecture of the building and your location will have an impact on which species of birds are most likely to pose a risk to your business. By talking to our team, we can help you to identify an effective bird control system.

To find out more today, contact Apex Bird Control now on 01256 578025 or email us at info@apexbirdcontrol.uk