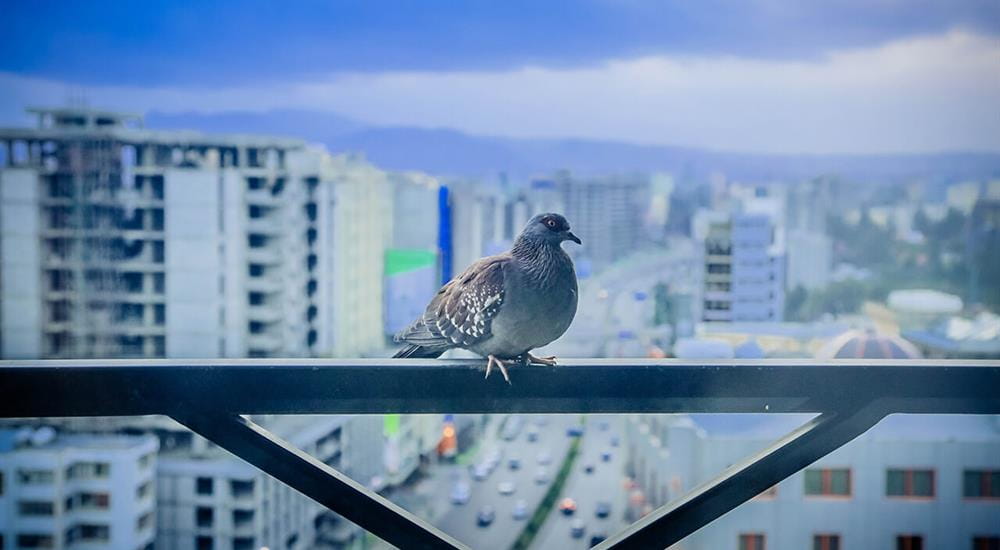 27 Jul 2018 | Apex Environmental Services (UK) Ltd
Specialising in bird control in the Thames Valley area, Apex provides effective bird proofing in numerous locations, such as, Oxfordshire, Hampshire, Berkshire, Avon, Buckinghamshire and Wiltshire. Contained within these areas are unique environments in which birds can roost, and we're familiar with all of them.
By understanding the locale, we're able to provide appropriate bird control measures and ensure they will be effective in the long-term. As you may imagine, bird control techniques in an urban area, such as Slough or Reading, must be varied when compared to bird proofing in more rural. Reading bird control involves catering to the needs of numerous businesses, for example, whereas fewer companies are operated from the countryside.
Within Reading Town Centre, we can provide various bird proofing options. Designed to prevent building damage and reduce the health risks birds can present, our bird control measures can be easily-installed and require little-to-no maintenance.
If you have a business premises in an urban area, such as Basingstoke or Aylesbury, pigeons may be a particular problem. If allowed to roost on the building, birds can cause untold damage, as well as harming the façade of the building. In some cases, a significant bird infestation could even prevent customers or clients from entering the building, and this could have disastrous consequences on your business.
An anti-bird spike system is a great way to combat birds and it is ideal for commercial premises. Once installed, these spike systems don't usually require any maintenance, and they are built from rust-proof material so you won't need to replace them any time soon. In addition to this, anti-bird spike systems don't require complex installation. In fact, they can be stuck to ledges, windowsills and the edges of buildings in order to prevent birds from landing on them. Although the spikes don't cause harm to the birds, they do stop them from landing on the building, thus forcing the birds to move on to a different location.
Bird Proofing In Rural Areas
Of course, not all areas in the Thames Valley are urban and there are plenty of more rural towns and villages which require bird proofing services. Larger estates may consider an anti-bird mesh or netting system, as these can be used to protect more parts of the buildings. As they're easy to install and remove, anti-bird netting systems can even be used on a temporary basis. If you need to protect the building while work is being done, for example, an anti-bird netting system will prevent birds from finding a new home within your property and ensure that they are unable to cause any damage.
Don't forget – bird scaring and hawking are also viable bird control techniques and we regularly use them when bird proofing in Thames Valley. Using natural methods to scare the birds away from your land or property ensures they are unwilling to return in the future. Supported by additional measures, such as pyrotechnics, bird scaring can be an efficient and effective way to prevent birds from becoming pests.
To find out more about local bird control, contact Apex today.