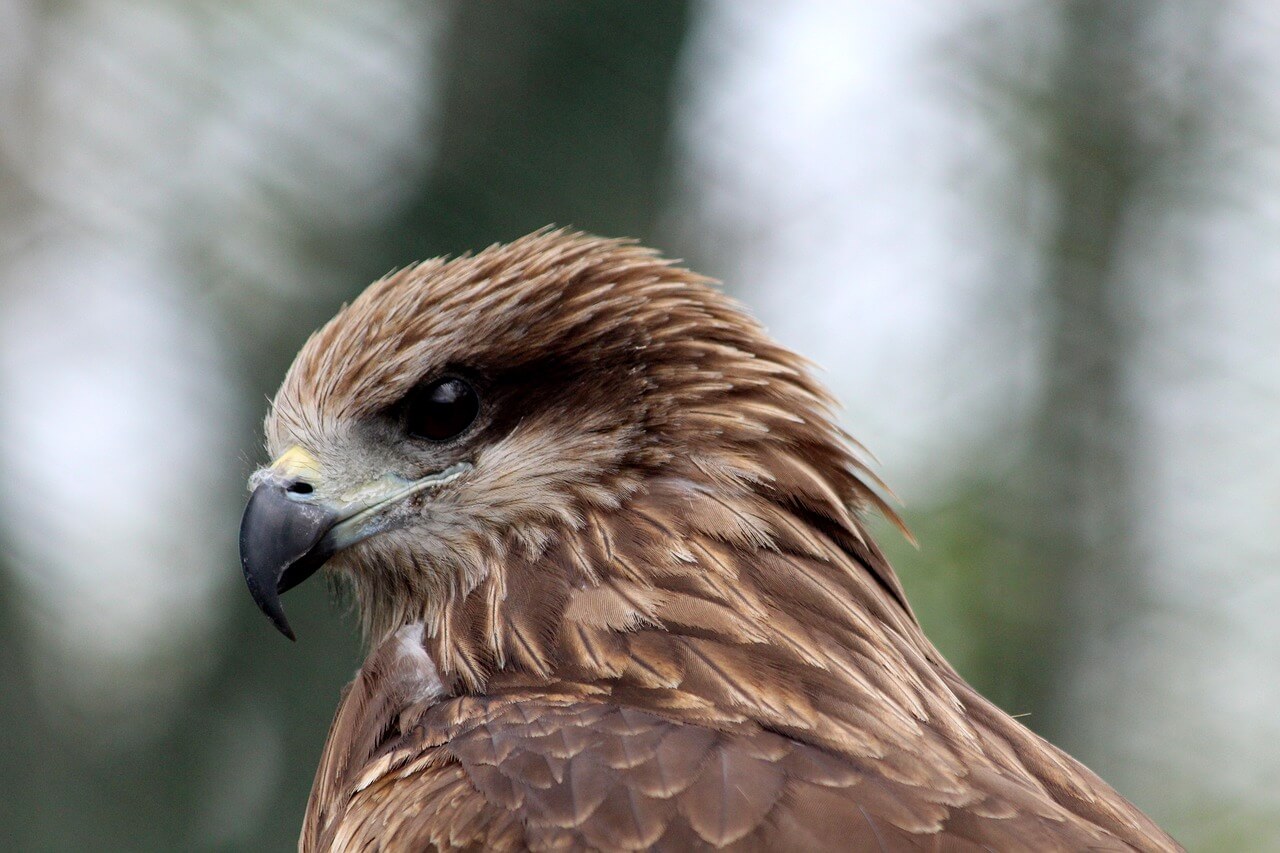 13 Apr 2018 | Apex Environmental Services (UK) Ltd
Whilst anti-bird netting and anti-bird mesh systems are ideal bird control methods for many environments, hawking could be the most effective solution when it comes to bird scaring and control.
Used in residential estates and commercial areas, hawking works by threatening the bird's natural survival instincts. Once birds become aware that a hawk is in the area, it identifies the bird of prey as a predator. Keen to protect itself and its young, the unwanted birds will move to another location as a result of these hawking techniques.
Environmentally Friendly Bird Control
Although bird control is vital to increasing air safety, preventing disease and the conservation of wild birds, there are some methods of bird scaring which are more appropriate than others. Whilst you may be keen to remove unwanted birds from your land, there are ways to do so without causing harm to the birds or the surrounding environment.
As one of the most natural forms of bird control, hawking provides an effective and environmentally friendly form of bird scaring. As the unwanted birds typically respond to the presence of a predator, this method of licensed bird control doesn't require potentially harmful chemicals or pesticides.
Furthermore, hawking doesn't place the birds at risk and certainly isn't used to cause harm to the birds or their nests. Rather than being used to attack the birds or destroying existing nests, hawks are merely flown in the designated area and used to encourage migration to other areas.
Creating An Effective Bird Control Strategy
Regardless of what type of land you own, creating an effective pest control strategy is crucial to the safety of your property and the people and animals who reside there. As well as causing damage, unwanted birds can affect other species, pose a significant health risk and can also have a negative impact on the appearance of your buildings.
Whilst hawking is an extremely effective method of bird scaring, it can be used alongside other bird control solutions in order to create a strategic bird management plan. Quite often, pyrotechnics are used in addition to hawking as birds will perceive the noise as an additional threat. Similarly, kite flying or the firing of blanks can be used to encourage the unwanted birds to abandon their current nesting place.
Of course, there's no 'one size fits all' solution when it comes to bird control. The efficacy of bird control solutions depend on the buildings, land and environment you're attempting to protect, as well as the type of birds you're trying to move on.
By working with an experienced and licensed bird control company, you can ensure that you have access to the most effective methods of bird control. Once the environment has been fully assessed, you'll know how to deal with bird control issues on your land and whether anti-bird netting, mesh or hawking is right for you.
To find out more about protecting your environment via bird control methods, contact us today.