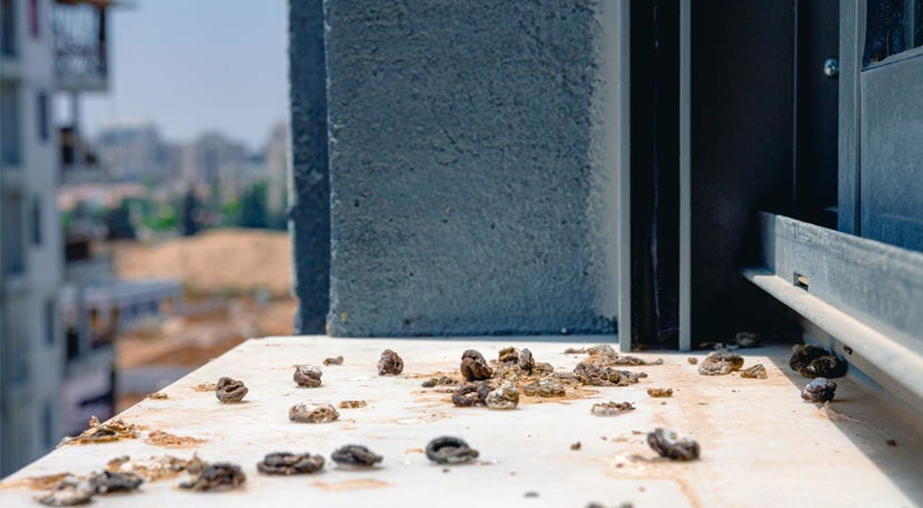 23 Mar 2023 | Apex Environmental Services (UK) Ltd
Guano - or as most people call it, bird poo - is a common nuisance for homeowners and business owners alike. Not only is it unsightly - especially if you're trying to run a successful curbside business - but it can also be incredibly dangerous; dried guano can release airborne particles that can make humans incredibly sick if inhaled, so it's essential to have guano removed from your property as soon as possible.
It's also important to take preventative measures to stop it from recurring - prevention is always more cost-effective and efficient than hiring cleaning services every few months.
That being said, cleaning up guano properly requires the expertise of a professional guano clearance service. So if you're in the market for one, what should you look for? Here are five things to consider, so that you can make sure to find the right fit.
A track record of experience
A good guano clearance service will have plenty of experience dealing with and removing bird waste safely and efficiently, so a positive track record should be the first thing you look for. Ask about the company's history and how long they've been in business, as well as their level of expertise - you want to make sure you're getting a seasoned team that knows exactly what needs to be done.
You should also make sure that the company has experience performing guano removal on your type of property; for example, if you're looking to remove guano from a high-rise building or an industrial building, you won't want to hire a company that only has experience in residential properties.
You'll also want to do your own research privately - take a look at a company's reviews on their Google Business profile, or on sites such as Yelp. Read through their customer's reviews to make sure you're getting a high-quality service, and don't be afraid to reach out to former customers for a balanced opinion.
Safety
Guano cleaning is a delicate process, and not all teams take the necessary precautions when doing their job. Make sure the company you choose takes safety seriously, and that they use protective gear such as face masks, gloves and boots to protect themselves from airborne particles or contact with potentially hazardous materials.
That being said, guano removal isn't considered - under UK law, in any case - to be a hazardous substance. Guano removal is categorised by the EWC classification code 20:01:99, also known as municipal waste (aka household rubbish). Keep an eye out for any companies that try to swindle you with talk about hazardous substances - they might try to negotiate you into paying a higher price by employing this kind of language.
Don't forget to also ask about the methods the team plans on using to remove the guano, and how long they estimate the job will take. It's better to agree on a fixed price before the job begins, so you can avoid sneaky costs or a lengthy, drawn-out process.
Qualifications, licences, tools, and insurance
Another important consideration when choosing a guano clearance service is to make sure they are fully qualified and certified to do the job safely. The most reputable companies will have all the relevant licences and qualifications, as well as a valid public liability insurance policy that covers you in case of any accidents. Your chosen company will also need a Waste Carriers License - make sure to ask for proof of these documents if you're unsure, as you don't want to take any chances.
You'll also want to make sure that the team you hire are coming equipped with the right tools to do the job properly; this means industrial cleaning products and equipment, as well as ladders or scaffolding if the task requires it.
Treating the root problem
Any guano cleaning service worth its salt will put as much effort into finding the root cause of the guano problem as they will in cleaning it up. After all, failing to treat the source of the problem will mean you or your business having to fork out again and again to clean the mess up. Ask your chosen company (or those you're considering) how they plan on preventing the same thing from happening in the future. At Apex Bird Control, we can provide cruelty-free bird spikes, safe anti bird netting, anti bird mesh, as well as hawking and bird scaring services.
A thorough job (air filters and cleaning etc)
When it comes to guano clearance, you should expect nothing less than a thorough job. Your chosen service should be ready to deploy any and all measures necessary to ensure that your building or property is entirely free of guano, as well as ensuring that birds won't be able to access your property in the future and recreate the same guano problem. Doing a thorough job also means ensuring that any secondary contamination is dealt with - this could mean cleaning the property's air filters to remove any lingering airborne particles, as well as sterilising the property once the job is finished.
The bottom line
When looking for a guano clearance service, don't be afraid to shop around and find the company that works best for you. Above all, make sure that the company you choose will help you prioritise prevention - deterring future birds is the most cost-effective investment you can make when it comes to preventing guano.